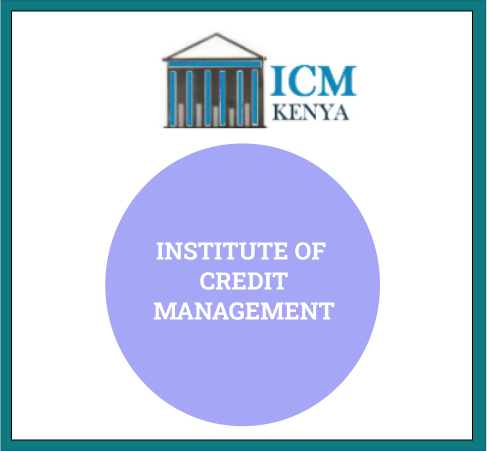 About Us
The institute of Credit Management Kenya (ICM-K) is a Kenyan based professional body promoting professionalism in the field of credit management.
The institute was founded on 18th June 2001 and registered under societies' Act Cap 108 of the Laws of Kenya. The institute is a non-profit making body dedicated to advancing and impacting good principles in Credit Management.
To achieve tremendous and sustainable economic growth in this country and to enable Kenyans grow in wealth creation and facilitate achievement of vision 2030, proper and prudent management of credit is paramount in all sectors of our economic development.
This is custom heading element
"To be an institute of Professionals dedicated to prudence and excellence in credit management."
Committed to promoting professionalism in credit management through research and development to all aspiring credit professionals in Kenya and globally.
OUR OBJECTIVES
Promote credit professionalism for the benefit of all members and uplift the standards of credit management in the country.
To improve the corporate image of the institute by positively entrenching itself in Kenya.
To inculcate the highest ethical standards in members, and to maintain such standards.
To work closely with all stakeholders ranging from government, employers and their employees, trade unions, societies towards the improvement of credit management standards.
To be responsible for the education and training of all people who are active in credit consumption as detailed in our education and training policies and procedures.
To participate in developing and implementing policies leading to good governance of credit.
OUR CORE VALUES
Professionalism in credit management
Empowering the credit professionals
Integrity and honesty
Common Goal
Knowledge Empowerment
Contribution of a credit management professional to an organization
Quality credit customer
Use of credit as a marketing tool
Increase in cash flow
Increase in sales/ Profit
Reduction of bad debts
Improve relationships with credit customers
Improve customers loyalty
The solution to cash flow problem and non performing debts:
Employ qualified credit management professionals.
Promote qualified professionals in credit management
Support staff willing to develop a career in credit management.